Nanoliposomal technology
We use nanoliposomal technology in our products. What is it and why is it the most effective solution in drug delivery?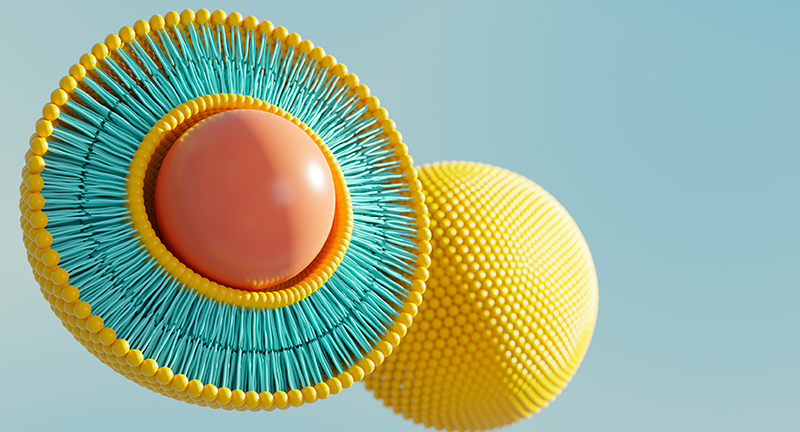 In terms of chemistry, liposomes are spherical particles of vesicular morphology formed by lipids. These particles are able to encapsulate hydrophilic drugs into their aqueous compartment and incorporate hydrophobic drugs into the lipid membrane. There are also particles called nanoliposomes with the same properties, which are smaller than liposomes. Their diameter must always be no more than 100 nanometres.
Advantages of the technology
Modern medicine uses liposomes and nano liposomes on a daily basis. They have gained attention not only for their use as a model membrane system, but also for their utility during drug delivery, where liposomes and nanoliposomes have key therapeutic advantages in targeting and controlled release of active ingredients.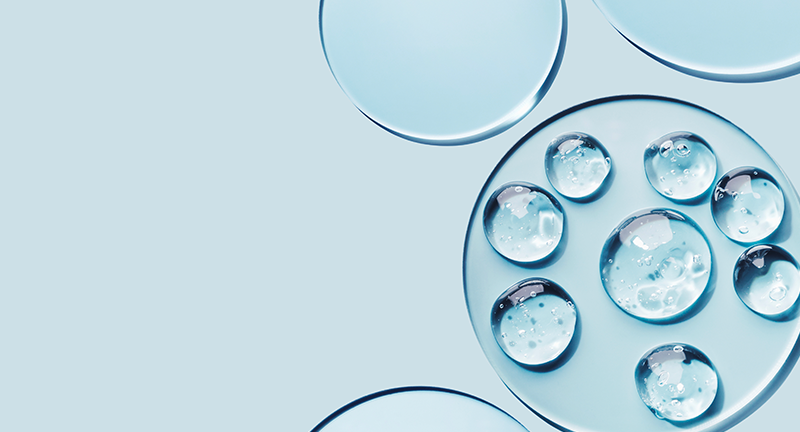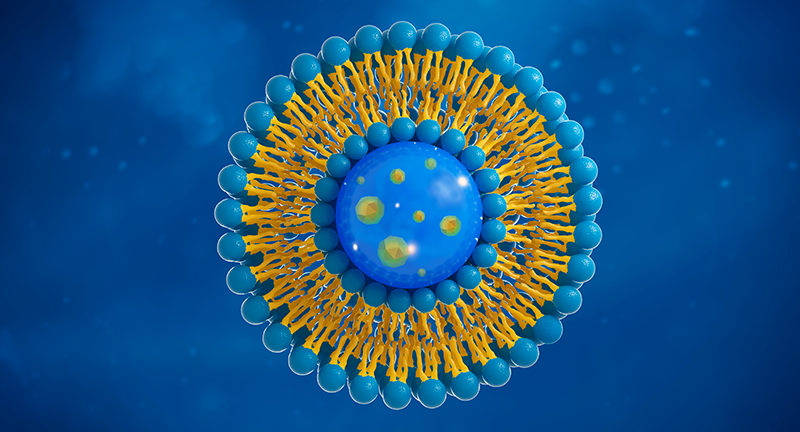 Liposomes X nanoliposomes
We collaborate with our leading universities, scientific institutions and pharmaceutical companies in the research and manufacture of our nanoliposomal products. The existence of nanoliposomes greatly facilitates drug delivery due to their water solubility and size. Here, the smaller the better. Nanoliposomes are simply absorbed faster and are more readily bioavailable. They are currently the most effective way of delivering medicinal substances to the body.
Based
on

scientific


evidence

Our products are based on so-called evidence-based medicine (also known as EBM). It is about the use of scientifically proven evidence, which the doctor evaluates as an appropriate way to care for patients. EBM uses up-to-date information that has not yet been anchored in traditional medicine. It is thus a treatment that uses innovative and at the same time proven effective approaches.

Write us,
we will be happy to connect with you
UNIQUE THERAPEUTICS GLOBAL s.r.o.
Na Luhách 1559/14
400 01 Ústí nad Labem
Czech Republic